Staff
Administration and Staffing
Editor
Stephen P. Weldon
Stephen has been editor of the Isis Bibliography since 2002 and manages the various IsisCB projects noted here. In addition to working on the bibliography, he also studies the relationship between science and culture, especially science and and secular thought in America. His book The Scientific Spirit of American Humanism was published by Johns Hopkins Press in 2020.
Current Graduate Assistants
Paul Vieth (2019-Present)
Paul Kelley Vieth is a Ph.D. student in the University of Oklahoma's Department of the History of Science, Technology, and Medicine focusing on 20th-century Latin American agricultural history. He received his M.A. from the University of Oklahoma in the History of Science (2018). He received his Bachelor's degrees from the University of Oklahoma in International Security Studies with an emphasis on China (2013) and History with a minor in the History of Science (2015). His research interests include alternatives in sustainable agriculture; digital humanities and data visualization; and the democratization of information production and consumption.
Camille Testa (2021-present)
Rebecca Marcolina (2021-present)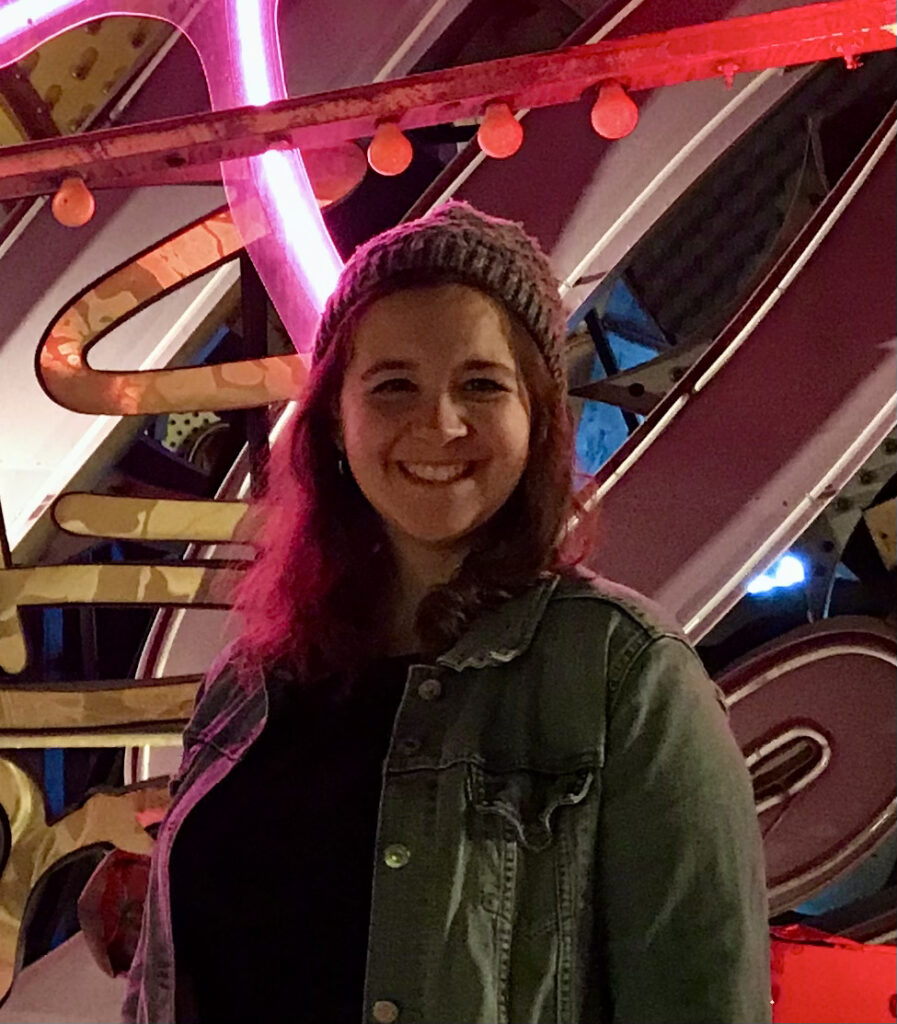 A space scholar and amateur science writer, Rebecca Marcolina is currently pursuing her MA in the History of Science, Technology, and Medicine at the University of Oklahoma. Her research interests primarily concern the cultural history of the Space Age, particularly the myriad of ways in which popular and professional audiences craft science stories. She often addresses themes of futurism, modernity, and authorship in her work, and her current projects concern popular visions of space colonization and the fluid relationship between art and science. Rebecca received a Bachelor of Science in Technical Communication from Missouri University of Science and Technology in December 2019, along with two minors, Linguistics and Global Studies.
Developer
Julia Damerow
Julia Damerow is a software engineer with a degree in computer science, and a PhD in computational history and philosophy of science. Her interests are the application of computation to the field of history and philosophy of science (HPS) and, more general, to software development in the digital humanities. Together with Erick Peirson, she co-founded A Place Called Up, a consulting company that works with academic units, teams, and individual scholars to plan and implement digital projects. She is also the Head of Development and co-founder of the Digital Innovation Group (DigInG) at Arizona State University. The mission of DigInG is to develop new tools to support HPS researchers in processing and analyzing their data, and to create new educational resources, opportunities, and experiences for students in computer science and the humanities. As Head of Development, she manages agile software development projects and directs the design, implementation, and testing of multi-tier software applications and web services.
Past Assistants
Kraig Bartel, 2018-2021
Michelle T. McKinney, 2019
Rachel Parke, 2019
Jonathan Self, 2016-2018
Younes Mahdavi, 2015-2018
Cody Williams, 2017
Jackson Pope†, 2016
Nathan Kapoor, 2014-2016
Carolyn Scearce, 2014-2015
Kirsty Gaither, 2013-2015
Jared Neumann, 2012-2014
Royline Williams-Fontenelle, 2012-2013
John A. Stewart, 2010-2012
Jared Buss, 2010-2012
Kimberly L. Rudolph, 2008-2010
Sam Spence, 2008-2010
Jackie Brazeal, 2007-2008
Lisa Torres, 2006-2008
Julie Grissom, 2005-2006
Stella Graves Stuart, 2004-2009
Kate Sheppard, 2004-2006
Van Herd, 2003-2005
Sylwester Ratowt, 2002-2004
Melissa Rickman, 2002-2003